Application to obtain a preferential origin certificate
---
The application was successfully submitted
The making of a duplicate takes three (3) working days; for certain Škoda vehicles and for older vehicles this period may be extended to one week due to the longer data acquisition process.
In case of urgent issuance of a duplicate, the deadline is one (1) working day.
The duplicate, including the receipt and seal, will be sent free of charge by registered mail to the address entered under Vehicle owner details.
PAYMENT INSTRUCTIONS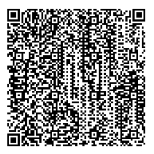 Ime in priimek
Ulica
Pošta
AMOUNT
***140,00 €
PAYMENT DEADLINE
15. 9. 2021
PURPOSE OF PAYMENT
Plačilo vloge za pridobitev *ime vloge*
RECIEPIENT'S IBAN
29000-0001874479
RECEPIENT'S REFERENCE
SI00 1009001-xxxxxxx
STREET, POSTAL CODE
Porsche Slovenija
Bravničarjeva 5
1000 Ljubljana
BACK TO DUPLICATES AND CERTIFICATES